Suppliers and Business Partners
How can companies protect their assets against cyber attacks targeting their
suppliers and business partners?
Risk Scoring
Recent data leaks do not only bind that company or institution. Companies, business partners, subcontractors and suppliers working with that company or institution are also under threat. SwordEye Attack Surface Monitoring monitors modern threats and risk criteria that are standard in cybersecurity, giving you a regular risk score of all your business partners, subcontractors and suppliers.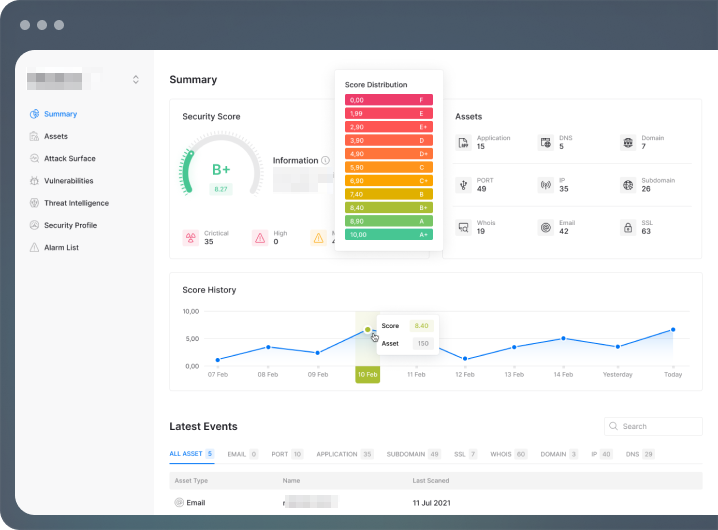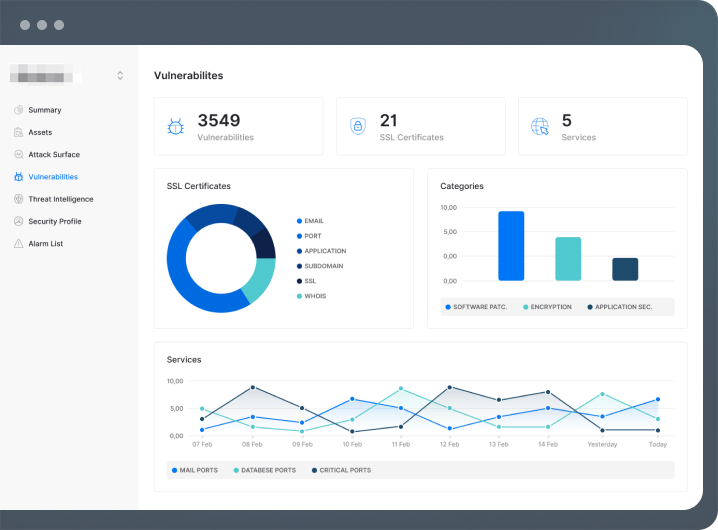 Monitoring
Monitor, manage and analyze your
cyber risks

on a regular basis
Monitoring
Simply ensuring your company's cybersecurity would reduce cybersecurity risks. Not so anymore. Subsidiaries, having a large number of business partners leaves the door open to attackers and affects you, leaving you in a difficult position both reputationally and financially. The new generation of cyber attackers is no longer focused on a single and main target. It focuses on your affiliates, partners and other digital assets.
Other Use Cases
The Cyber Risks

of your business partners or vendors are your own risk.