Suppliers and Business Partners
Get the cybersecurity summary about the information of digital assets at the time of purchase
Risk Scoring
With SwordEye Attack Surface Monitoring, you can learn the risk score of companies with in-depth cyber security analysis before or after the merger, and you can take action by monitoring regular threats.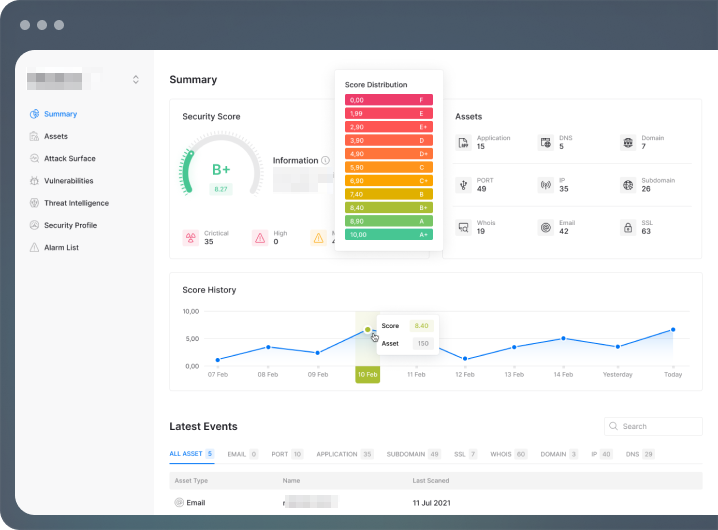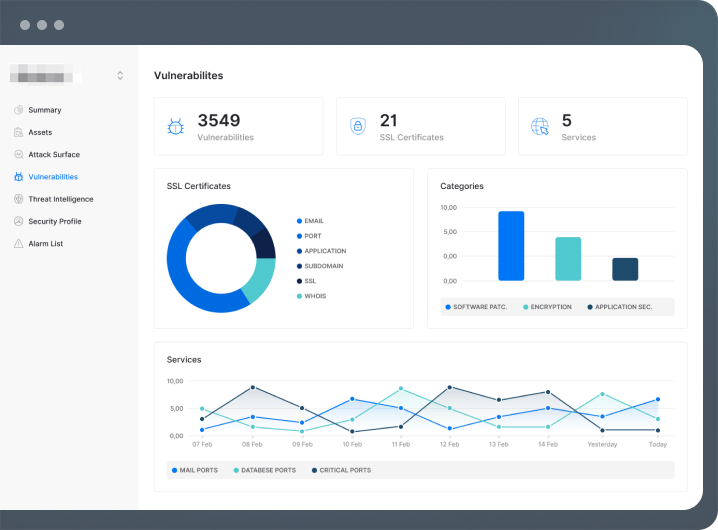 Monitoring
Monitor, manage and analyze your
cyber risks

on a regular basis
Monitoring
The transfer of digital assets during all purchases is also a big problem. See and monitor cybersecurity risks during and after the transfer of digital assets with SwordEye.
Other Use Cases
The Cyber Risks

of your business partners or vendors are your own risk.