Risk Scoring
Keep Track

of all exposed assets across the entire Internet.
Risk Scoring
Getting this free data for attackers will lead to easy access to your critical information. In addition, it is a very difficult process to keep track of all digital assets that contain threats to the internet, to monitor threats, and to check the up-to-dateness of established services.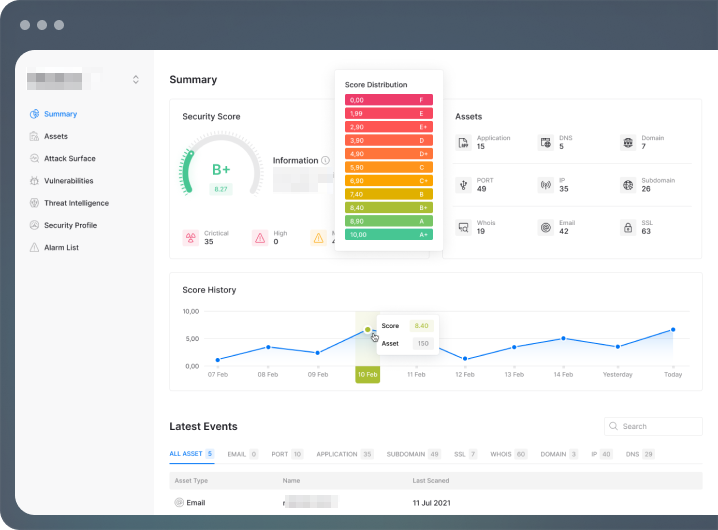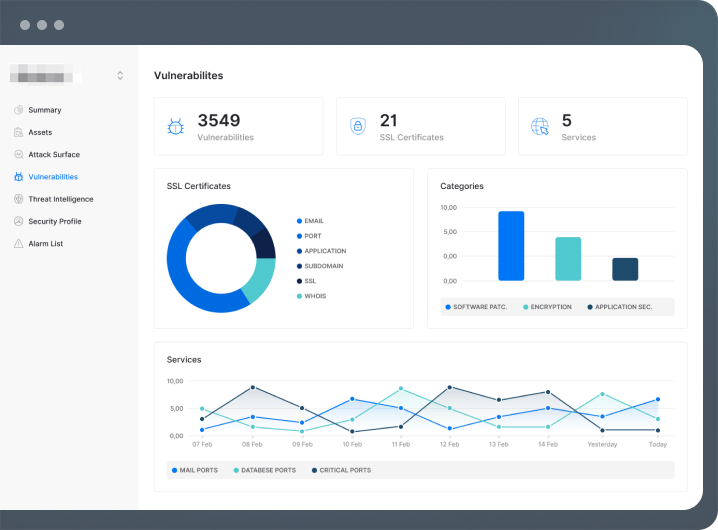 Monitoring
Monitor, manage and analyze your
cyber risks

on a regular basis
Monitoring
With the SwordEye Auto Assets Discovery feature, you can instantly see all your assets open to the internet and follow the solution suggestions by regularly monitoring which assets are open to the internet and which threats you will encounter.
Other Use Cases
The Cyber Risks

of your business partners or vendors are your own risk.